Spanish Classics: Spanish Tortilla and Cyclo Torremilanos, great combo for a weekend brunch. Egg dishes are probably the most popular food for breakfast, brunch or lunch all over the world. And who doesn't like potatoes? So Spanish Tortilla, or Spanish omelette, is a win-win for us eggs-potatoes-lovers!
Furthermore, the recipe is so easy and simple, that you can get creative and add any veggies or meat into it. In fact, any leftovers from the fridge and it will be amazing!
INGREDIENTS, serves 2:
Onions – 2 pcs
Eggs – 4 pcs
Potatoes – 4 medium
Rosemary – 1 tsp
Olive oil – 2 tbsp
Salt and black pepper to the taste
COOKING METHOD:
Peel and finely slice the onions. Put a small frying pan over a medium heat, add 2 tablespoons of olive oil, then add the onions.
While your onions getting golden, peel the potatoes and carefully cut them into thin slices. Pat the potato slices dry with a clean tea towel. Add the potatoes to the onions.
NB! If you cook in this order, then the onions will be really caramelised and dark brown. If you prefer more delicate texture, add onions and potatoes together at the same time.
Turn the heat down to low and cook for around 20-25 minutes, or until the potato slices are cooked through. Check and carefully turn them occasionally.
Meantime, crack the eggs into a mixing bowl, season with a pinch of sea salt, black pepper and a bit of fresh rosemary, then whisk together with a fork.
As soon as the onions and potatoes are cooked, remove the pan from the heat and carefully add them into the eggs. Carefully transfer the mixture back into the frying pan and place it over a low heat. Cook for around 20 minutes, or until there's no runny egg on top.
Check and loosen the sides of the tortilla. Carefully flip the pan over a dinner plate, then slide the tortilla back to the pan and cook for another 5-7 minutes.
Turn out the tortilla onto a serving board and serve hot or cold with a green salad.
Spanish Tortilla perfectly pairs with Spanish wine, like Cyclo Torremilanos.
Enjoy! :)
good to know about Cyclo Torremilanos 2017:
Cyclo Torremilanos is a wine from the Finca Torremilanos winery in the Ribera del Duero, Spain. It is produced according to the biodynamic principles at the altitude up to 1,000 meters with strong temperature fluctuations between day and night.
It's unique character is refined by the 24 months ageing in French barriques.
Grape variety: 85% Tempranillo, 7% Cabernet Sauvignon, 5% Garnacha, 3% Albillo.
Ready to drink: Now until 2038.
Match with: Particularly suitable as a companion to beef, braised knuckle or lamb chop. Also, pairs nicely with game dishes.
Alcohol content: 14.5% vol.
Serving recommendation: Serve at 16-18 degrees. Tip: Open an hour in advance, taste and then decide whether the wine should be decanted or not.
Description: Rich purple with ruby reflection. Plum and cherry in the nose, accompanied by dark chocolate and coffee, good balance between sweetness and minerality.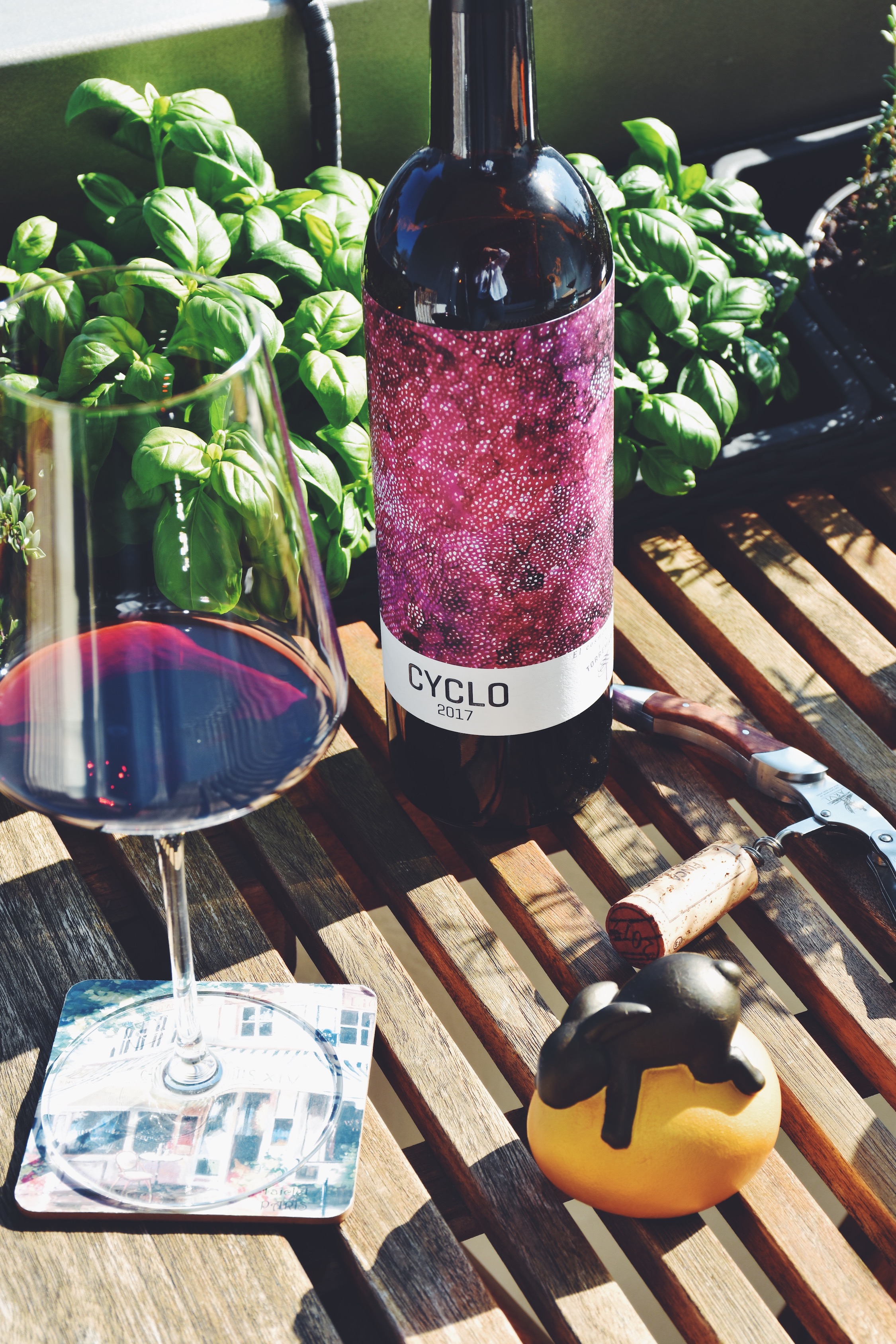 More information about this and other nice wines, you can always find on the Mövenpick wine official website.
Share with me in the comments below your favourite recipes and wines!
Finally, if you have any questions, don't hesitate to contact me -> GET IN TOUCH.
BON APPETITE!
BE HEALTHY AND WEALTHY! :)